Worried about how to deal with family financial problems? We've got your back! Juggling family expenses can feel overwhelming, but fret not.
In this guide, we've rounded up 10 life-saving tips to help you conquer your financial hurdles with ease.
Get ready to take charge of your family's financial well-being and pave the way for a stress-free and stable future.
Cause Of Financial Problem in Family
The causes of financial problems in families can stem from various factors, and understanding these issues is crucial to finding effective solutions.
In order for you undersrand how to deal with family financial problems you need to be aware of the causes of family financial struggles.
Some common cause of financial problem in family include:
1. Excessive Debt
Managing high levels of debt, including credit card balances and loans, can make it challenging for families to save or cover necessary expenses. High-interest rates on loans can make it difficult to pay off debts quickly, prolonging financial strain.
2. Job Loss
Sudden unemployment can lead to financial stress and affect family dynamics. The loss of a steady income source often means cutting back on expenses and dipping into savings, causing further strain and uncertainty.
3. Healthcare Expenses
Rising medical costs, coupled with inadequate insurance coverage, can create significant financial burdens for families. Unforeseen medical emergencies or ongoing healthcare needs can quickly deplete savings and strain the family budget.
4. Insufficient Income
Despite working tirelessly, some families may struggle due to low wages or unstable employment.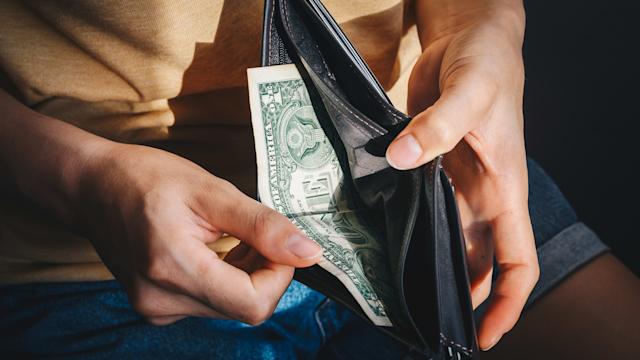 Balancing daily expenses with limited income can lead to tough choices and potential financial hardships, making it challenging for you find an anwer to how to deal with family financial problems.
By addressing the root cause of financial problem in family and implementing effective strategies, you can take a significant step toward building family financial resilience.
Let us explore the impacts of financial distress as this can help you understand how to deal with family financial problems.
Read More: How To Be Smart With Money: 14 Tips On Financial Health
Effects Of Financial Stress On Families
When economic pressure builds, it can take a toll on the harmony and closeness within the family. Financial stress often leads to increased disagreements and challenges among family members.
The following are some of the effects of financial stress on families:
1. Parental Well-being
As parents face the strains of financial hardship, it can influence how they interact with their children. The added stress might make it harder to provide the same level of emotional support and consistent guidance that they strive for.
2. Effects on Children and Adolescents
Children and teenagers can feel the effects of financial stress at home, experiencing emotions like sadness and frustration. This can sometimes lead to worries about their well-being and affect their focus and performance in school.
Read More: Children's Mental Health – Signs of Mental Illness In Children
3. Reshaping Family Dynamics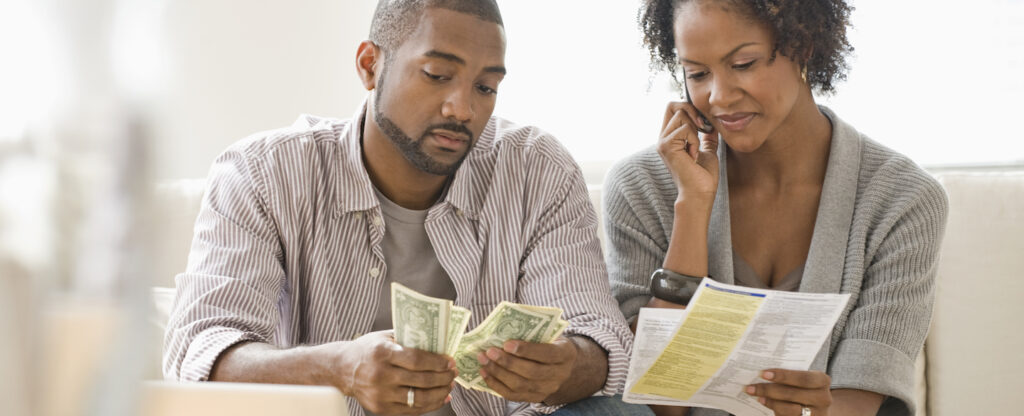 When families face financial difficulties, it often requires adjustments in roles and responsibilities. Everyone might need to pitch in more to make things work, and sometimes, this can bring about changes in how the family does things together.
Read More: What Are Family Dynamics? 5 Causes, Roles And Its Importance
The effects of financial stress on families extend just the family dynamics. It often results in deteriorating mental health among the family members.
Let us look at how financial stress affects the personal health of family members and why is it necessary to learn how to deal with family financial problems.
Effects Of Financial Stress On Personal Health
While we all understand that there are more important things in life than money, the fear and stress associated with financial struggles can overshadow everything else.
It can harm your self-esteem, leave you feeling flawed, and envelop you in a sense of hopelessness.
Financial stress can lead to:
1. Insomnia or Sleep Difficulties
Few things are as effective at keeping you up at night as worrying about unpaid bills or a sudden loss of income.
Read More: How To Sleep Better When You Have Insomnia
2. Weight Fluctuations
Stress can disrupt your eating patterns, causing you to overeat out of anxiety or skip meals to save money.
3. Depression
Living under the cloud of financial problems can result in feelings of sadness, hopelessness, and difficulty concentrating.
Research even indicates that individuals struggling with debt are more than twice as likely to experience depression.
Read More: 6 Major Causes Of Depression And Frequently Asked Questions
4. Anxiety
Money often serves as a safety net, and its absence can leave you feeling vulnerable and anxious. Constant worrying about unpaid bills or a reduction in income can trigger anxiety symptoms like a racing heartbeat, sweating, trembling, or even panic attacks.
Read More: What Is Stress? 13 Signs, Causes, And Mental Health Affects
5. Relationship Strain
Money is a common source of conflict in relationships. Unaddressed financial stress can lead to anger, irritability, diminished interest in intimacy, and erosion of even the most robust relationships.
6. Social Withdrawal
Financial concerns may limit your social interactions, causing you to pull back from friends, reduce your social activities, and withdraw into isolation, further exacerbating your stress.
Now that you have an understanding of the causes and effects of financial stress on families as well as the impact it has on your own personal health, let us now look at how to deal with family financial problems.
How To Deal With Family Financial Problems
Recognizing the signs and taking proactive steps can help regain control over and help you on how to deal with family financial problems.
Here are ten effective strategies to tackle financial problems and alleviate the associated stress:
1. Identify the Problem
Assess whether certain indicators, such as multiple credit cards, difficulty making payments, or a significant portion of your income going towards debt, signal underlying financial issues.
2. Make a Budget
Establish a comprehensive budget by recording all sources of income and expenses, considering regular and occasional costs, and ensuring debt repayment is factored in.
3. Lower Your Expenses
Review and curtail unnecessary expenses, explore cost-effective alternatives, and consider renegotiating service packages to optimize spending.
4. Pay in Cash
Opt for cash payments to better track and control your expenditure, allocating designated amounts for specific purposes to stay within budget limits.
5. Avoid Accumulating Debt
Combat impulsive spending by leaving credit cards at home and living within your means, prioritizing debt repayment to prevent further financial strain.
6. Consider Secondhand Option
Explore alternatives to buying new, such as purchasing used items, borrowing or renting, and embracing do-it-yourself solutions to reduce costs.
7. Consult a Financial Advisor
Seek guidance from a financial advisor to assess your banking packages, fees, insurance coverage, and potential debt consolidation options for more effective financial management.
8. Boost Your Income
Explore avenues for supplemental income, like overtime work, freelancing, selling unused items, or taking on a second job to improve your financial stability.
9. Set Realistic Goals
Establish attainable financial goals to manage expectations and avoid unnecessary pressure, allowing room for occasional treats within your budget.
10. Improve Your Credit Score
Maintain a healthy credit score by adhering to timely bill payments, managing credit card balances sensibly, and avoiding excessive credit applications to enhance your financial credibility for future endeavors.
By implementing these practical measures and fostering responsible financial habits, you can take meaningful steps toward achieving greater financial stability.
Family Financial Struggles Facts
Understanding the challenges families encounter with their finances is crucial in devising effective solutions.
Let's delve into some family financial struggle facts that shed light on the struggles many families face in managing their financial situations.
1. Income Disparities
Recent data shows that over half of lower-income parents (around 52%) struggle to afford things like food and a place to live. In comparison, this is true for only 17% of middle-income parents and 5% of higher-income parents.
2. Healthcare Burdens
According to studies, about 37% of lower-income parents had trouble paying for medical bills, while only 21% of middle-income parents and 6% of higher-income parents faced similar challenges.
Interestingly, there is a noticeable difference between mothers and fathers. Around 30% of mothers, compared to 19% of fathers, have experienced difficulties affording food.
3. Childcare Challenges
Data shows that 28% of mothers, as opposed to 20% of fathers, struggled to pay rent or a mortgage. In cases of childcare, approximately 24% of mothers had difficulties affording it, compared to 16% of fathers.
Besides, working parents, especially those with lower incomes, worry about losing their jobs or their pay if they need to take time off for childcare emergencies. About 45% of employed parents with lower incomes are concerned about losing pay, while 22% are worried about losing their jobs.
While it's clear that many families are grappling with these financial challenges, it's essential to recognize that you are not alone in this struggle.
By implementing effective strategies and seeking support, it's possible to navigate through these difficulties and discover practical solutions.
Building Family Financial Resilience
Managing your family's finances and steering clear of monetary stress involves recognizing the root causes and the subsequent impacts on your household's well-being.
By taking note of the warning signs, implementing the practical strategies outlined, and adopting responsible financial practices, families can confront these trials and uncover workable solutions.
It's essential to understand that you're not the only family navigating these challenges. Many others face similar struggles and have successfully overcome them.
By uniting efforts and committing to a shared goal of financial stability, families can gradually build their financial resilience.
It may take time, patience, and concerted effort, but with persistence and the right support, you can pave the way for a more secure and prosperous future for your loved ones.
Frequently Asked Questions (FAQs)
1. What are family financial struggles? 
Family financial struggles refer to challenges families face in managing their money effectively, such as difficulties in meeting expenses, coping with debts, and handling unexpected emergencies.
2. What are the cause of financial problem in family? 
Financial problems in families can be caused by excessive debt, job loss, healthcare expenses, and insufficient income, leading to significant financial strain and instability.
3. What are the effects of financial stress on families? 
Financial stress can strain relationships, reshape family dynamics, and impact the well-being of both parents and children, leading to emotional and psychological challenges.
4. How to deal with family financial problems? 
Managing family financial problems involves creating a budget, lowering expenses, avoiding new debts, considering secondhand options, consulting a financial advisor, boosting income, setting realistic goals, and improving your credit score.
5. What are the effects of family financial struggles on mental health? 
Family financial struggles can lead to issues such as insomnia, weight fluctuations, depression, anxiety, relationship strain, social withdrawal, and various physical ailments, contributing to heightened stress and decreased well-being.