Encountering infertility can be a surprising and challenging reality, especially for women looking to conceive for the first time. Recognizing the factors of what causes infertility in women is therefore crucial for effective diagnosis and treatment.
In America, about 11% of women and 9% of men in the age group where you would expect them to be having kids are dealing with infertility. That is a significant number of people facing challenges in starting their families.
What's causing this rise in infertility, and what are the signs of infertility? Let's find out.
What is Infertility
Infertility is a medical condition characterized by the inability to conceive or achieve a successful pregnancy after a year of regular, unprotected sexual intercourse. It is often viewed as a complex issue involving both the male and female reproductive systems.
Female infertility is when a woman finds it hard to have a baby. It's like a puzzle with different pieces, including things like hormones, ovulation, and the health of the baby-making parts.
Problems with periods, PCOS, or issues with the uterus and Fallopian tubes can all be part of female infertility.
Even with the differences, infertility is something both partners go through. Both have a role to play, and fertility issues often happen because of a mix of things.
Recognizing and addressing these signs early on can play a pivotal role in providing diagnosis and treatment to women suffering from infertility.
Read More: Exploring The Emotional Impact Of Infertility: Breaking The Silence
What Are Signs Of Infertility In A Woman
If your menstrual cycle is becoming irregular and suddenly you show symptoms of PCOS, these could be subtle signals of infertility.
Let's take a closer look at these key symptoms:
1. Irregular Periods
If your periods don't follow a regular pattern or sometimes don't show up at all, it could be a sign of hormonal imbalances affecting fertility.
2. Painful Periods
Feeling a lot of pain during your period, known as dysmenorrhea, might be a sign of conditions like endometriosis, which can impact fertility.
3. Hormonal Changes
Noticeable shifts in your hormones, like changes in your skin (more acne or excess hair), might be pointing to conditions such as polycystic ovary syndrome (PCOS), which can affect fertility.
Read More: What Are Hormones? Types, Functions & Disorders
4. Abnormal Vaginal Discharge
Changes in vaginal discharge, especially if it comes with itching or an unusual odor, could be a sign of an infection that might affect reproductive health.
Read More: 5 Red Flags For Common Health Problems In Women
5. Painful Intercourse
If you often feel pain during sex, known as dyspareunia, it could be linked to conditions like pelvic inflammatory disease (PID) or endometriosis, potentially impacting fertility.
Read More: 4 Things To Keep In Mind When Talking About Sex With Your Partner
6. Age and Fertility
As you get older, it's normal for fertility to decrease. If you're over 35 and having trouble getting pregnant, seeking advice from a professional becomes important.
Read More: Doing More Household Chores Enhances A Person's Fertility
7. Previous Medical History
Certain health conditions, like thyroid problems or autoimmune diseases, can affect fertility. If you've had pelvic inflammatory disease or surgeries before, that history is relevant too.
Read More: Self Care For Parents: Why Is It Important?
8. Multiple Miscarriages
Going through multiple miscarriages might suggest underlying issues that need looking into, as they could be impacting fertility.
Remember, these signs don't automatically mean infertility, and everyone's situation is different. It's a good idea to talk to a healthcare pro for a thorough check-up and personalized guidance based on your specific situation.
Read More: 10 Devastating Life-Altering Long Term Effects of Premature Birth
What Causes Infertility in Women
When it comes to having a baby and starting a family, infertility can become a major hurdle for newly-weds. It can also become a major reason behind a dysfunctional family.
That is why it is that much more important for you to know what causes infertility in women as it can help you in recognizing your issues that needs treatment!
The factors behind what causes female infertility are as follows:
1. Age
As we get older, having a baby can become trickier. For women, things start getting a bit more difficult in their mid-30s, and after 37, it gets even tougher.
Older women might have fewer good-quality eggs, and health issues can make getting pregnant harder. Men over 40 might also find it a bit more challenging, and there's a higher chance of certain problems for their kids.
Read More: Understand What Is Parenting And Discover The Most Important Parenting Skills
2. Tobacco Use
Smoking can make it tougher for both partners to have a baby. It can lower the chances of getting pregnant and mess with fertility treatments.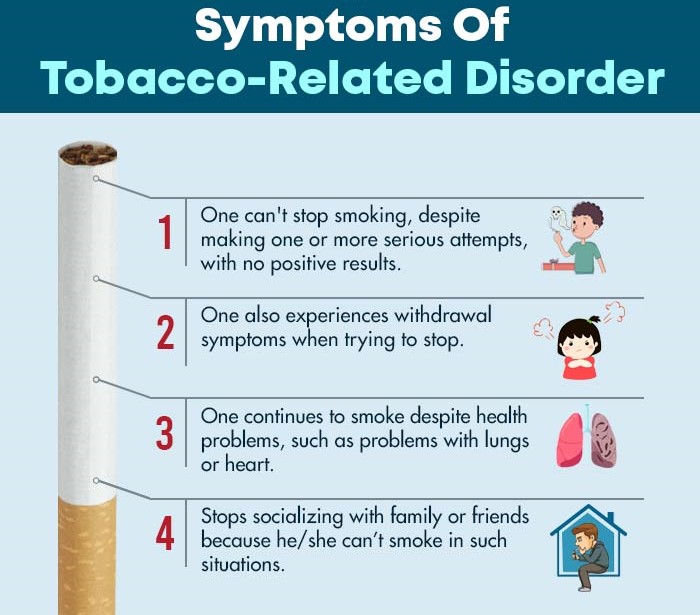 Women who smoke might have more trouble staying pregnant, and even if the pregnant person doesn't smoke but their partner does, it can still cause problems. Smoking can also make it harder for guys to do their part.
Read More: Elevated Risk Of Anxiety And Depression By Tobacco Use
3. Marijuana Use
Using marijuana might impact in what is infertility. If someone uses it while pregnant, it could cause issues for the baby and maybe make a miscarriage more likely.
Read More: Marijuana Use And Mental Illness In Young Adults, New Study
4. Alcohol Use
For women trying to get pregnant or already pregnant, it's best to steer clear of alcohol. It can make it harder to have a baby.
For guys, drinking a lot can reduce sperm count resulting in difficulty in having kids and starting your family.
Read More: Alcohol Use Disorder: 11 Signs, Causes, Mental Health Impact
5. Weight Matters
Being too heavy or too light can make it trickier to have a baby.
Carrying extra weight might cause problems with fertility. And being underweight, especially if it's because of things like not eating enough, can also make it harder.
Read More: What Is Intermittent Fasting And How It Can Help You Lose Weight
Understanding these everyday things that can affect having a baby is a good way to take charge of your fertility journey.
However, recently the discussions regarding abortions and families have created misinformation regarding fertility, pregnancy and abortions.
Let's address some major issues regarding abortion and fertility.
Can Abortion Affect Fertility
Having an abortion, or more than one, doesn't necessarily mean you'll have trouble getting pregnant later on or you will develop what is infertility. Most people who have abortions can go on to have healthy pregnancies.
While the procedure itself does not typically pose a substantial risk to fertility, there is a very small risk of complications, such as a womb infection.
Read More: How Abortion Impacts Mental Health? 5 Self-Help Tips To Cope
If not treated, this infection could potentially lead to pelvic inflammatory disease as well as PCOS which are the some of the main factors of what causes infertility in women.
PCOS can make it a bit more challenging for women to get pregnant. It messes with the usual way ovaries release eggs, making the whole baby-making process a bit more complex.
Read More: Self Care For Parents: Why Is It Important?
Does Abortion Cause PCOS
PCOS is a hormonal disorder that affects the ovaries and can lead to irregular periods, cysts on the ovaries, and difficulties with fertility.
The exact cause of PCOS is not fully understood, but it is believed to involve a combination of genetic and environmental factors.
Abortion, which is a medical procedure to end a pregnancy, is not a known cause of PCOS. PCOS is more likely to be influenced by factors such as genetics, insulin resistance, and hormonal imbalances.
If you have concerns about PCOS or any reproductive health matters, consulting with a healthcare professional can be helpful!
Read More: Mental Health Of New Fathers Affected By Unintended Pregnancies
Facing difficulty having babies can be hard, but understanding why and knowing the signs is essential.
Knowing what causes infertility in women helps us see what might be stopping us from starting a family. Getting older, smoking, and lifestyle choices can all mess with fertility. Taking charge of these things helps us on our journey.
Talking about abortion and fertility is also important. Having an abortion usually doesn't make it hard to have babies later on. It's a safe procedure, but there's a tiny risk of complications, like infections.
As we talk about having babies, fertility, and families, holding onto hope is the most important thing.
Frequently Asked Question (FAQs)
1. What Is Infertility?
Infertility is when couples face difficulty getting pregnant after a year of trying. It involves both partners and includes factors like hormones, ovulation, and reproductive health.
2. What Causes Infertility In Women?
Causes of infertility in women vary—age, lifestyle choices, and medical history play a role. Female infertility involves hormones, ovulation, and reproductive organ health.
3. What Are Signs Of Infertility In A Woman?
Signs include irregular periods, pain during periods, hormonal changes, abnormal discharge, painful intercourse, age-related fertility changes, previous medical history, and multiple miscarriages. These signs warrant a healthcare professional's evaluation.
4. Does Abortion Cause PCOS?
No, having an abortion does not cause Polycystic Ovary Syndrome (PCOS). PCOS involves genetic and environmental factors, not abortion. Consult a healthcare professional for concerns about PCOS or reproductive health.